One in every 11 adults worldwide suffers from diabetes;
One in every two diabetic patients was undiagnosed;
One out of 6 babies born, one is affected by high blood sugar in the uterus;
More than 1 million children and adolescents worldwide suffer from type 1 diabetes;
2/3 diabetic patients are "city people";
2/3 diabetic patients suffer from diseases at working age;
……
These amazing data comes from the 8th edition of the Diabetes Map released by the recent International Diabetes Federation (IDF).
According to the new map, there are currently 425 million diabetic patients worldwide, an increase of 10 million over 2015; in addition, there are more than 350 million high-risk groups of diabetes. It is estimated that by 2045, there will be nearly 700 million diabetic patients.
The global epidemic is also different, but the disaster is serious:
There are up to 158 million people with diabetes in the Western Pacific including China;
The number of diabetic patients in Southeast Asia is only in the Western Pacific, with 82 million diabetic patients;
The prevalence of diabetes in North America and the Caribbean is as high as 11%;
The largest number of children with type 1 diabetes in children and adolescents in Europe;
In Africa, 2/3 of diabetic patients are undiagnosed;
By 2045, diabetes in the Middle East and North Africa will increase by 72%;
By 2045, the number of people with diabetes in South America and China will increase by 62%.
Among all governments, the largest number of people with diabetes is China's 114 million, followed by India. For this reason, China has also "smashed" a lot of money, but in comparison, the United States, Germany, and Russia have the most abundant expenditure per capita (Figure 1).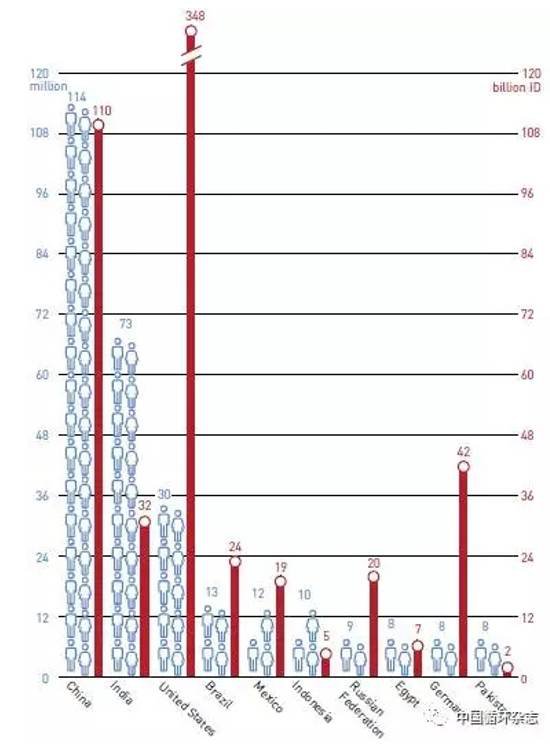 图1 The top ten governments and corresponding medical expenses in the world with the largest number of diabetes aged 20-79 in 2017
In addition, it is worth noting that there are also a large number of type 1 diabetes patients in China, ranking fourth in the world (Figure 2).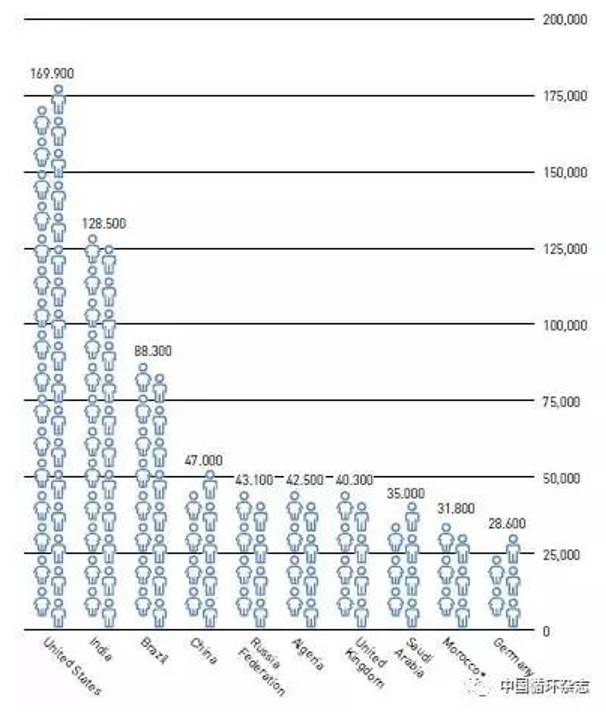 Figure 2 The top ten governments in the world <20 years old with type 1 diabetes.
The cold ice data again suggests the importance of diabetes screening and early diagnosis. "If we can't take action in time to prevent type 2 diabetes and improve the management of diabetes, then it will damage future generations," said Nam Cho, president of IDF.
In addition, the new map also pointed out that the impact of diabetes on women, maternal and child health can not be ignored, but there are more obstacles in women's preventive treatment. "Promoting a healthy lifestyle among women and girls is critical to the future decline in the diabetes population," IDF Chairman Shaukat Sadikot said.
Katie Dain, executive director of the Chronic Noncommunicable Diseases (NCD) Alliance, pointed out that "the new version of the IDF Diabetes Map is not optimistic. In the next 30 years, as the number of people with diabetes spirals, global health spending will rise sharply. It will exceed $776 billion. This global chronic disease storm will not only endanger public health, but also attenuate productivity and undermine economic development."
Preventing diabetes is an urgent task.